Songs of Love and Death (2019)
For voice and piano.
I. You who never arrived (ca. 5.5 minutes) 
II. You, Beloved (ca. 1.5 minutes) 
III. Come thou, thou last one (ca. 2.5 minutes) 
IV. My gentle and mild being (ca. 1.5 minutes) 
V. Is it still I? (ca. 2.5 minutes) 
This song cycle is dedicated to my dear friend Catherine who inspired me to compose the piece. The last three songs of the cycle were actually composed first and are based off of a text written three weeks before the poet Rainer Maria Rilke's death. I wanted to give each verse of the poem a distinct emotional palette to represent the different emotions a person experiences as they are knowingly approaching death. "Come thou, thou last one" represents the shock, horror, and pain at the thought of dying. "My gentle and mild being" symbolizes both the anger and sorrow a person feels, and finally "Is it still I?" is acceptance and being at peace with one's life coming to an end. 
The first two songs in the cycle are based on a poem which reminisces about lost love. Not necessarily unrequited love, but that of a wistful affection that never came to be. The first song starts off with a call, a gentle octave motiv, which represents a distant but emotionally intense memory. It gradually grows in activity before coming into full fruition and then the singer enters. I imagined the singer sitting all alone, gently speaking to themselves of what could have been, getting welled up with emotion before slowly dying back down. The second song has a similar nostalgic feeling to the first but the long lyrical melodic lines are replaced by something more recitative-esque and free. At this point, they have grown tired of these strong emotions and look back at the memory of lost love with a certain fondness and understanding.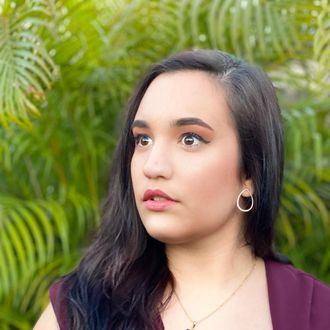 How Catherine Magarino feels when singing the cycle.
Text by Rainer Maria Rilke, translated by Stephen Mitchell
You who never arrived
You who never arrived
in my arms, Beloved, who were lost
from the start,
I don't even know what songs
would please you. I have given up trying
to recognize you in the surging wave of the next
moment. All the immense
images in me—the far-off, deeply-felt landscape,
cities, towers, and bridges, and un-
suspected turns in the path,
and those powerful lands that were once
pulsing with the life of the gods—
all rise within me to mean
you, who forever elude me.
You, Beloved, who are all
the gardens I have ever gazed at,
longing. An open window
in a country house—, and you almost
stepped out, pensive, to meet me. Streets that I chanced upon,—
you had just walked down them and vanished.
And sometimes, in a shop, the mirrors
were still dizzy with your presence and, startled, gave back
my too-sudden image. Who knows? perhaps
the samebird echoed through both of us
yesterday, separate, in the evening...
Death
Come thou, thou last one, whom I recognize, 
unbearable pain throughout this body's fabric: 
as I in my spirit burned, see, I now burn in thee: 
the wood that long resisted the advancing flames 
which thou kept flaring, I now am nourishing 
and burn in thee. 
My gentle and mild being through thy ruthless fury 
has turned into a raging hell that is not from here. 
Quite pure, quite free of future planning, I mounted 
the tangled funeral pyre built for my suffering, 
so sure of nothing more to buy for future needs, 
while in my heart the stored reserves kept silent. 
Is it still I, who there past all recognition burn? 
Memories I do not seize and bring inside. 
O life! O living! O to be outside! 
And I in flames. And no one here who knows me.