About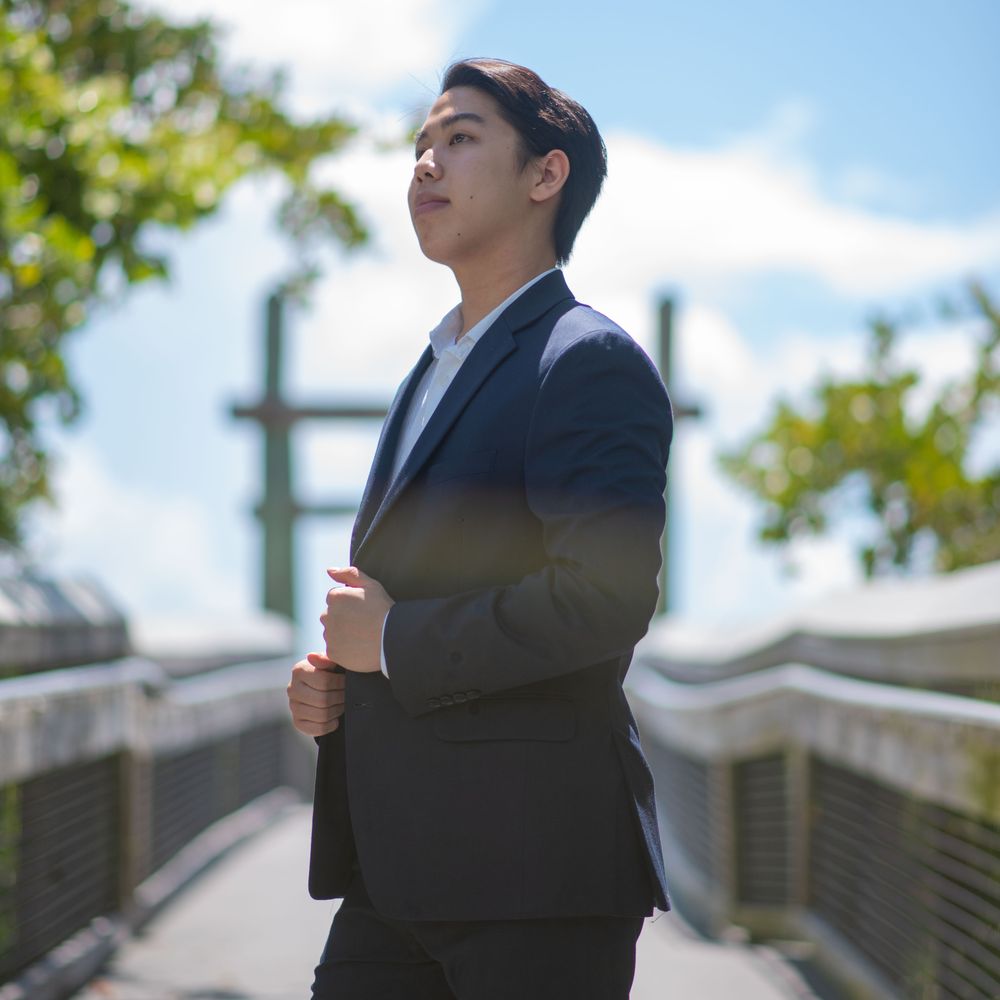 Bold, dramatic, with an exquisite attention to detail, Ethan Soledad (b. 1999) is a Filipino-American composer whose work aims to express emotions in their most raw form. An experienced singer, he incorporates drama in his work, emphasizing the importance of silence and one's perception of time. Ethan's music draws from a wide palette of compositional styles and colors ranging from impressionism and neoclassicism to post-minimalism and the avant-garde. His musical style is marked by unapologetic expression, dynamic extremes, and the ability to do more with less but never shying away from doing more with more.
Festivals and programs attended include the Etchings Festival, Charlotte New Music Festival, the Oregon Bach Festival Composer Symposium, zFest, and the Curtis Institute's Young Artist Summer Program.
His music has been performed and recognized by ensembles such as The Choral Project, True Concord Voices and Orchestra, Fear No Music, the Beo String Quartet, the Metropolitan Youth Orchestra of New York, Crossing Borders Music, and the East Coast Contemporary Ensemble (ECCE).
His previous teachers include Liliya Ugay and Orlando Jacinto Garcia.
He graduated with his Bachelor of Arts in Music at Florida State University 2021.
"

You're so small, but your music is so big." - Audience member on "When I Rise Up"
"

Terrifying." - the Beo String Quartet on "Vitriol"
"

You have the drive and will to succeed you are powerful and unstoppable you will prevail your music will be heard throughout the lands throughout the nations for generations and years to come." - Catherine Magarino, muse
"

Simple, incompetent, ignoramus, unimpressive, blasé, boring, redundant, seen it before, copied, trite, bland, afraid to stand out, conforms to the norm, put it in the oven, plant it in a garden, drink it, hold it in."
— Catherine Magarino, performer of song cycle, "Songs of Love and Death"